/ Contacts / How to Add a New Lead (Contact)
The Add lead page allows you to fill in the data for a new contact.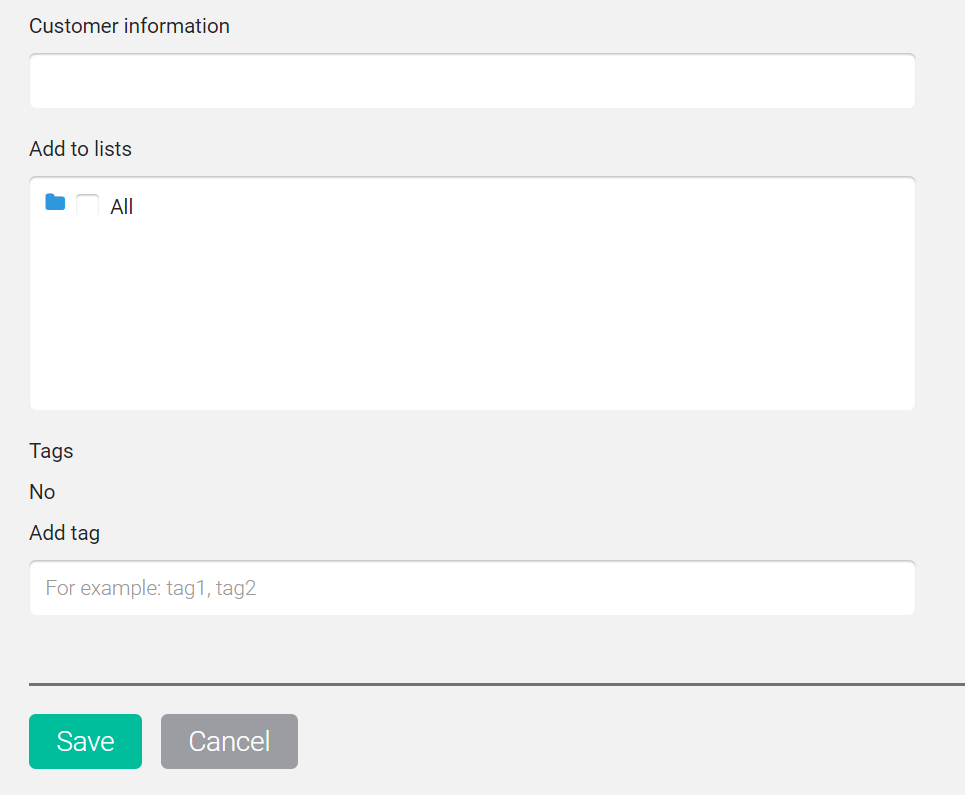 Note! You cannot send emails to manually added contacts.
It is necessary to enter the data into its corresponding lines (all fields are optional), then click the Save button.
Articles:
How to Import Leads From a CSV File
Configuring Invisible reCAPTCHA