/ Contacts / How to view User Click History (Activities)
This page shows the activity of the selected employees /users (at what time and which pages were opened).

When you go to the page, a filter window where you must specify at least one of the search parameters opens.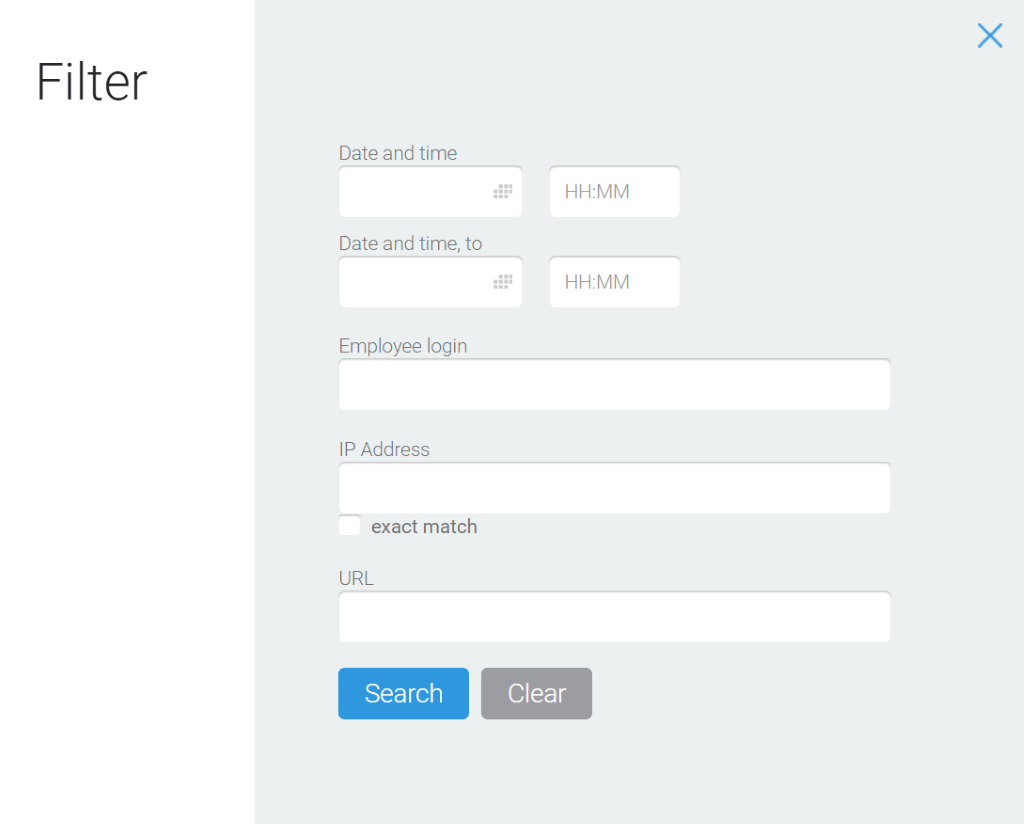 You can choose from:
Period of activity (date and time, from and to)

Login/username of the employee/user

IP address from which the login was made

Address of the page that was opened
You must enter the data in the filter and click the Search button. To remove the filter, click the Clear button.
Articles:
How to Import Leads From a CSV File
Configuring Invisible reCAPTCHA