/Advertise / How to Add Instructions in the Partner's Cabinet
The Instructions menu item is available only if the author of the affiliate program has added it.
Otherwise, there is no entry or content to this menu item. You can add instructions under the affiliate program settings in the affiliate cabinet.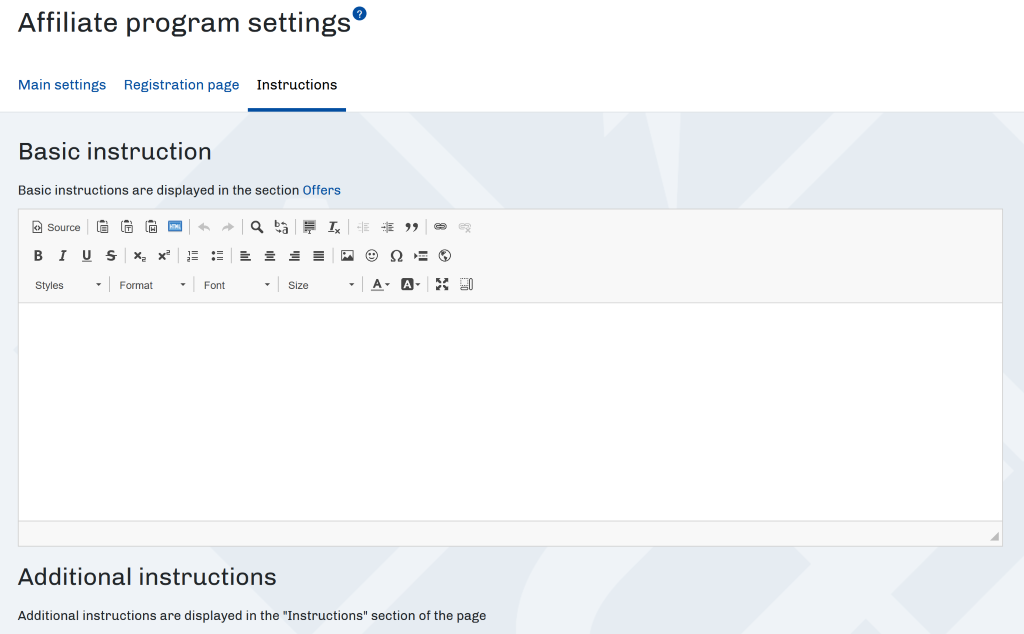 The Instructions tab would appear if the author has added it.

The page contains the text of the instruction and the link to the promotional page.

Articles
Promotional Drafts for Free Products
Promotional Drafts for Paid Products
Advertising Blanks for Partner Registration
Rate Article