/Website / How to make a broadcast page for a webinar in 5 minutes
Content
The functionality of InfluencerSoft has a new opportunity to set the broadcast code from YouTube directly on the page created in our service.
You can conduct free live broadcasts and manage interactive ad units during the event. Pages are also configured for mobile devices too.
Using interactive blocks, you can easily set a button to link to a proposal, and during the broadcast, turn on the button at the right time.
You can create and configure the broadcast on your page in 5 minutes.
Create a page
First, create and prepare a page for broadcast. For this:
Go to the section "Websites/Pages" => select the desired site

On the page that opens, click on the "Add page" button.

Next, select the template you like from the "Webinars" tab (they are already configured and prepared for the webinar) and edit (change) the template in the editor.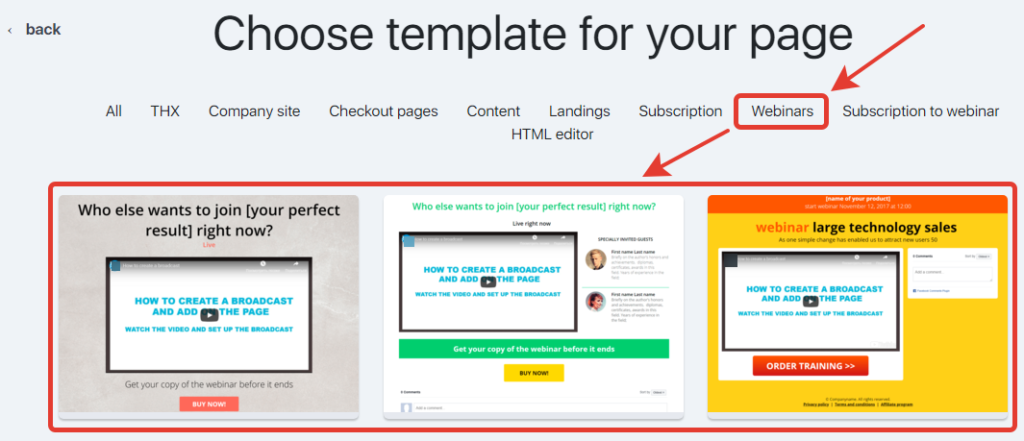 You can learn more about how to create and edit a page in the template designer from this article.
Interactive blocks
These will be on the page we have prepared. On this page, there are already interactive blocks for managing them during the webinar (this is a block with a button, a block with comments, a block with the name of the webinar in the page header). When you configure the page, you can either leave it or remove it if there is no need for any.
Interactive Block Management
You can manage interactive blocks on a separate page in the "Interactive blocks management" section.
You can go to this section from the main page settings by clicking on the "Interactive blocks management" button.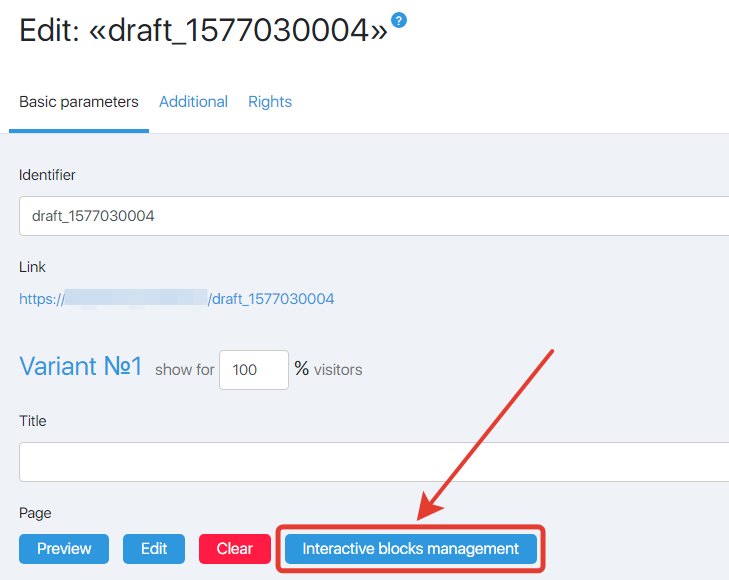 You can find out more about the interactive block management section here.
Add a broadcast link to your page in InfluencerSoft
We only need to insert the broadcast link on the webinar page in InfluencerSoft.
For this:
In your personal account on

InfluencerSoft

,

open the created

webinar

page in the editor.

Click on the video on the page with the left mouse button.

A blue popup will appear.

Click on the edit icon in this panel.

In the settings menu that opens, in the video field, delete the link that is there by default and paste the link to your broadcast on YouTube.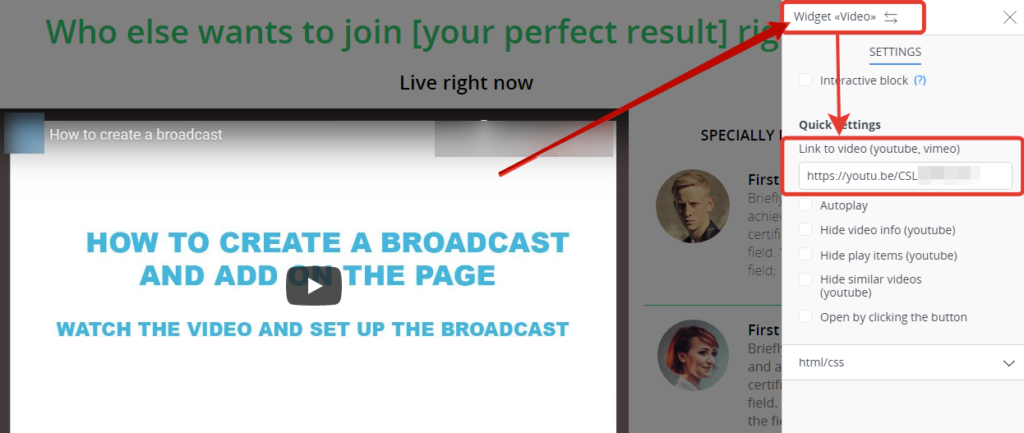 So, in just a few simple steps you can prepare a page for a webinar.
Related Articles:
Creating and Editing Pages in the Page Builder