/Website / Viral Promotion Registration Form
Content
To take part in a viral promotion, you must register. The viral promotion registration form is configured on this page.

At the time of opening, the page has a single Add to Groups field.
It is necessary to select a group to which the participants of the promotion will sign up to. The group must first be created. The group is selected by ticking the checkbox.
After that, the page will change its appearance.
There are three tabs:
Main settings

Form fields

Form type
There is the Check the Results block at the bottom of each tab.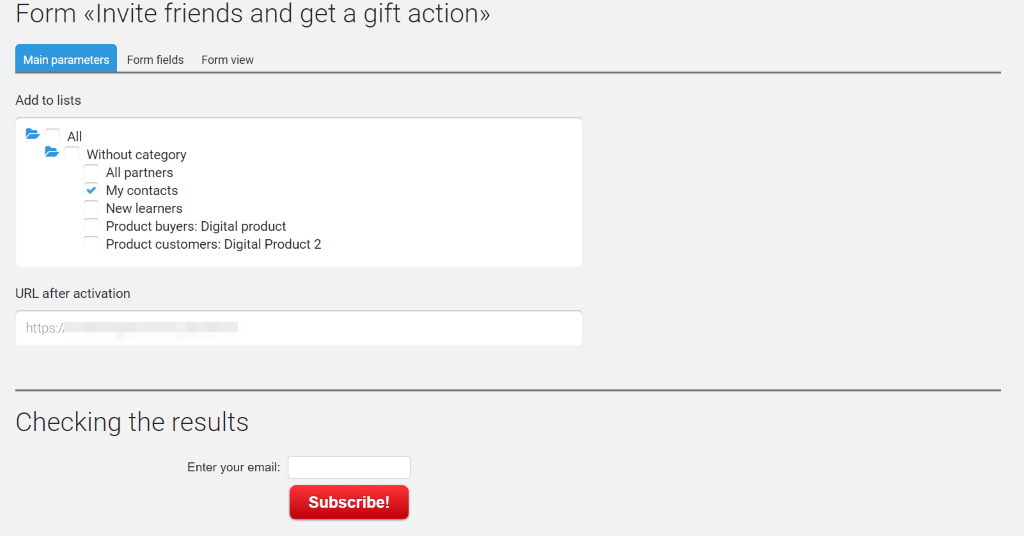 Main settings
You cannot change the URL after activation. However, if you have a completed page for the participants of the promotion, you can specify its address.
Form fields
The tab allows you to select which data to collect from the subscriber as well as email.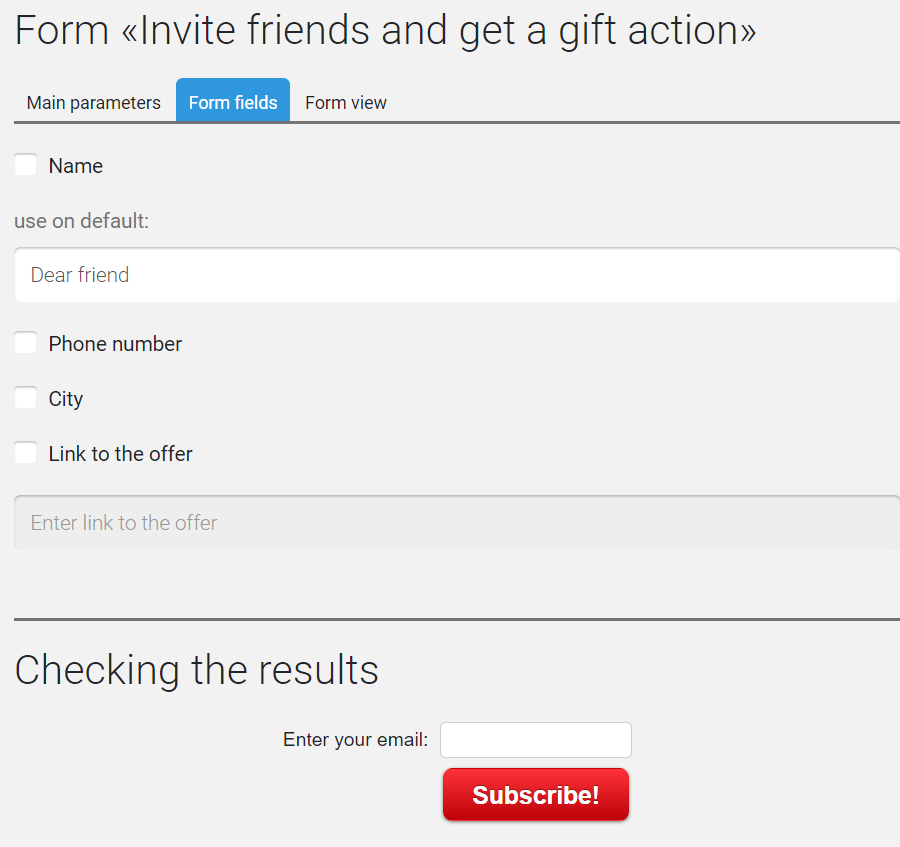 The required fields are selected by ticking the checkbox.
Kind of form
On this tab, you can select the appearance of the button and the width of the form fields.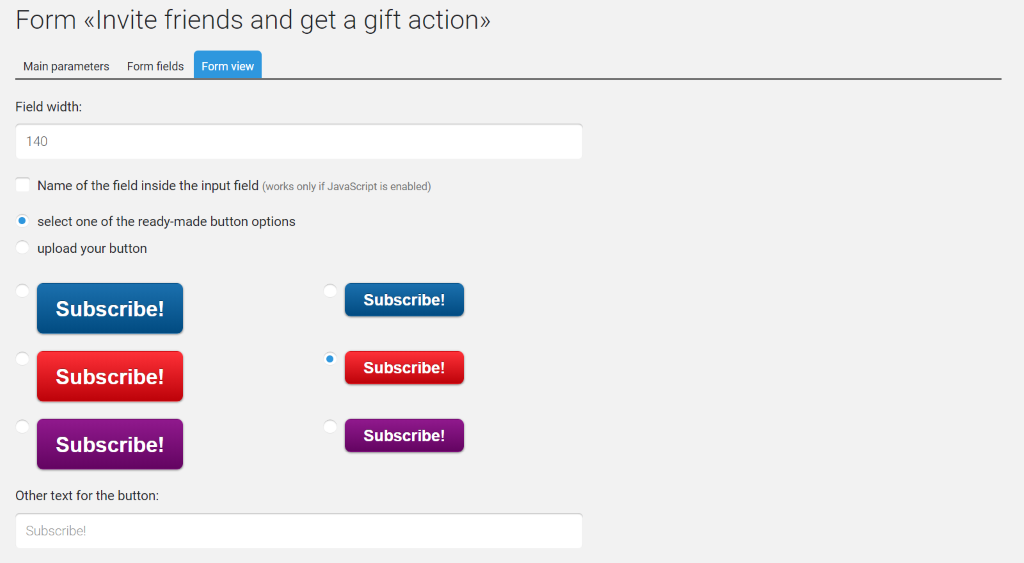 You can select one of the ready-made button options (by switching the radio button), or set the text on the button.
You can also switch the radio button to the position to load your button and use the file manager to load the button image from your computer.

You must click on the Upload Image button, in the opened window of the file manager select Download again.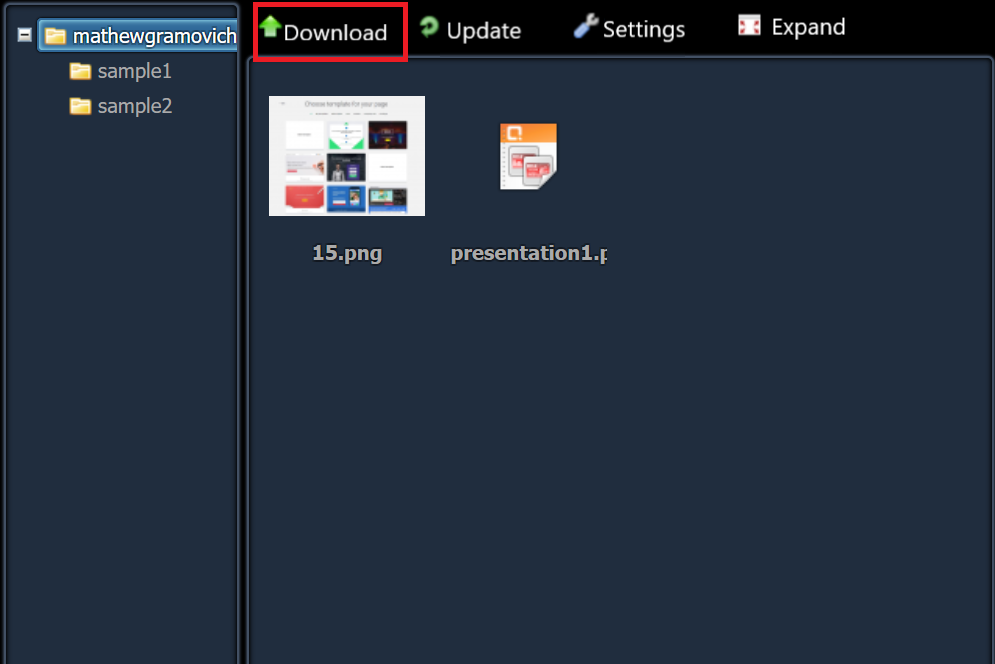 Select which picture to use as a button.
After loading into the file manager, the button can be re-used for other forms.
Checking the result
The bottom of the page shows how the form looks at the moment, and below the preview there is a window with the html-code.
This part of the page is duplicated on each tab.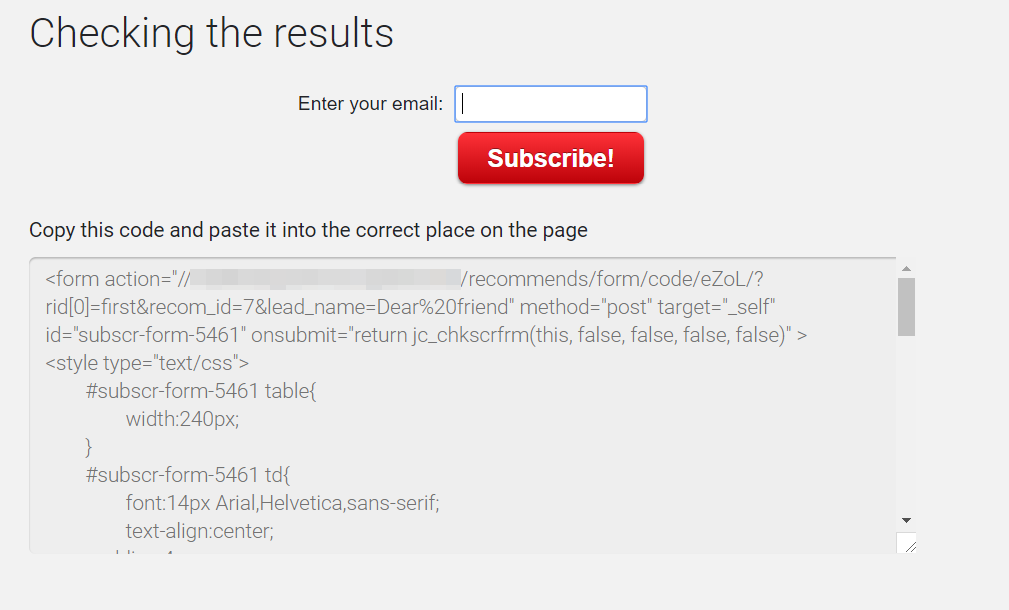 Copy this code and paste it into the desired place on the page. You will find the html code of the form, intended for insertion into the subscription page or site.
Articles:
How to make a broadcast page for a webinar in 5 minutes
Creating and Editing Pages in the Page Builder