/Affiliates / The History of Payments to Partners
The page contains the history of payments to partners.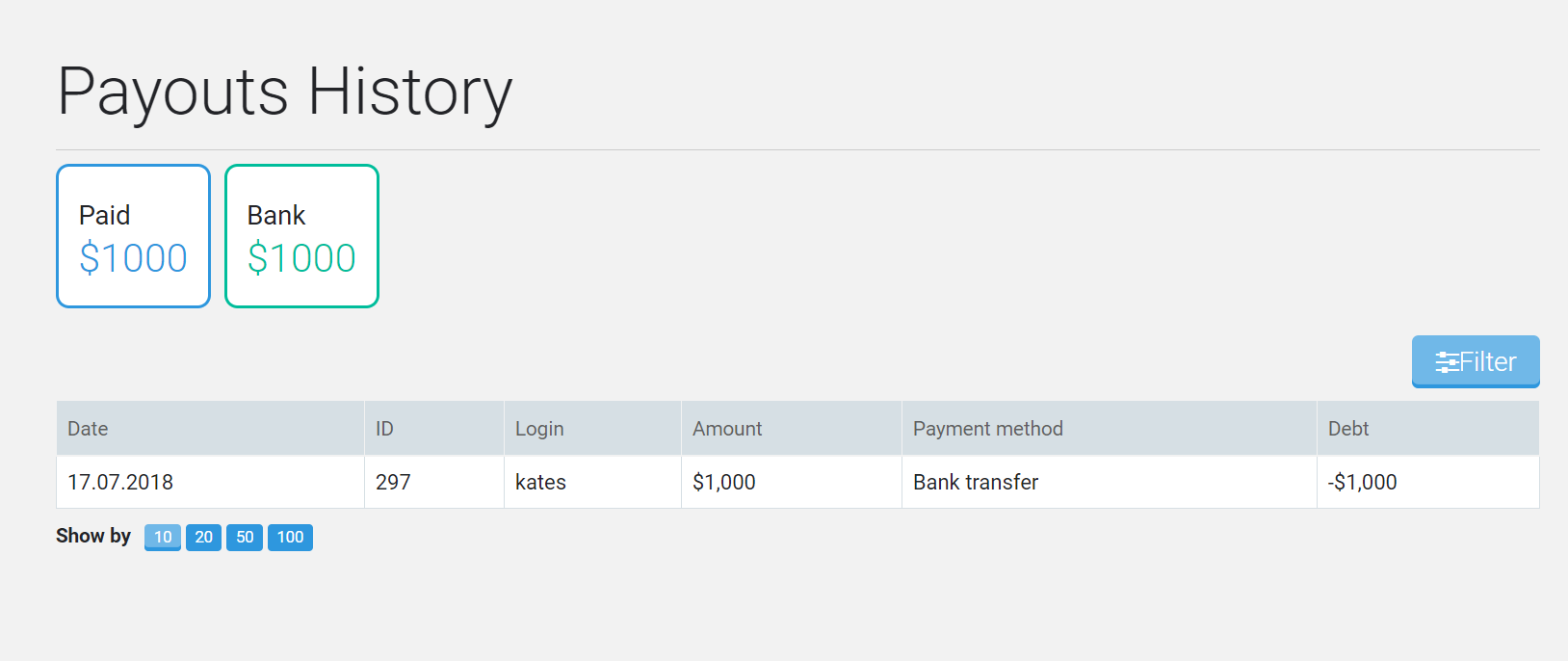 At the top of the page is the summary information about the payments to partners, like a total amount, and with the relevant amounts broken down into the forms of payment.
The table contains the list of all payments.
Filter allows you to set a period to retrieve data.

Articles
Settings of the Partner Profile
The Commissions for the Selected Partner
Adding the Commissions for the Selected Partner
Paying Off the Commissions to the Partner
Adding and Editing Free Products
Rate Article