/Affiliates / Drafts for Partners. Adding and Editing A Subscription Form
Content
This page allows you to add and edit a subscription form for partners.
There is the partner's login in the form by default, so the people who have subscribed using this form are assigned to the partner.
The Adding and Editing pages are absolutely identical except for their names.
On this page you set up the main form settings. Each partner can adjust for themselves the way the form will look in the partner's cabinet.
The page contains 2 tabs:
The Main Parameters;
The Additional Fields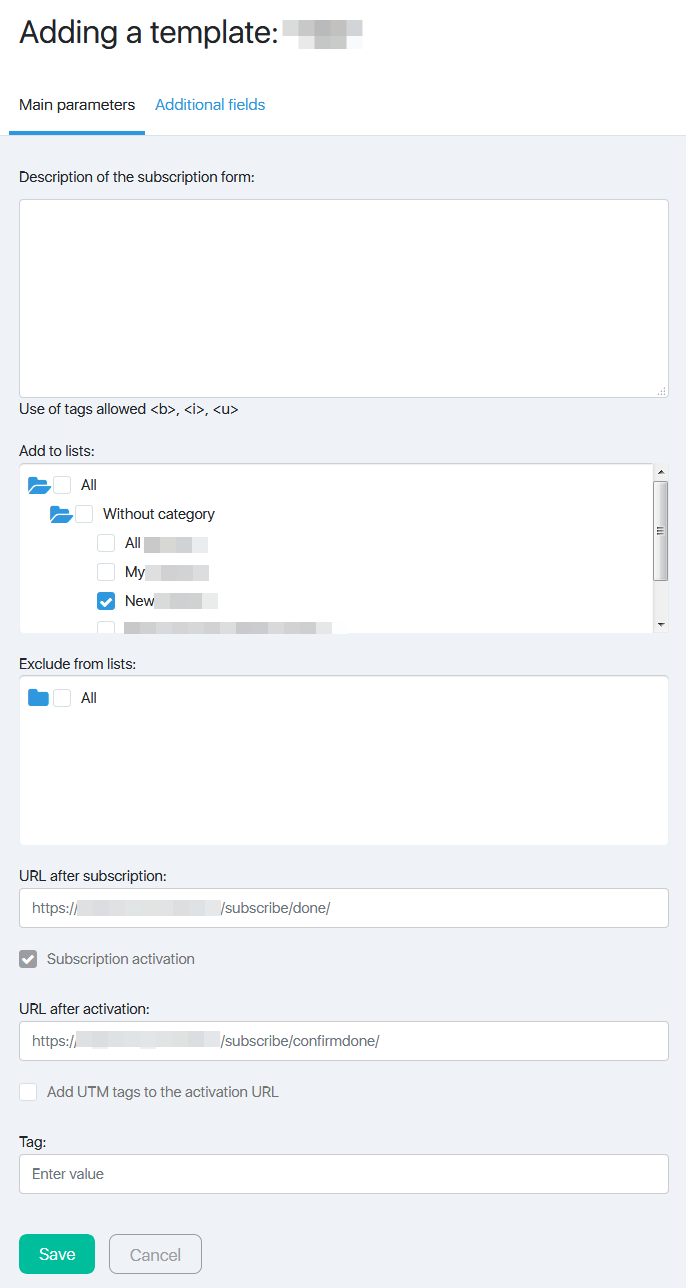 The Main Parameters
The Subscription Form Description allows you to set up the comments on the subscription form for partners.
Select the group that subscribers will go into after filling in the form. If necessary, you can set up if the subscriber should be excluded from any groups in case they have been added there previously.
Click on the blue folders to move around the categories. To select a group, click on the check-box. To select all the groups in the category, click on the category check-box.
Using the tariff "Guru", you can tick off the Subscription Activation checkbox, so the subscribers will be added to the database without the activation letter. But even if you can, you are advised not to do this, because of two reasons: 1) It increases the number of the wrong addresses in the database. 2) Without the double confirmation the risk of getting into spam increases.
URL after the subscription and URL after activation may stay unchanged. But if you have the finished pages for the subscribers, you can show these addresses.
You can also allow using partner's UTM-tags in the URL after the activation to get more detailed statistics. Adding a tag allows you to track the efficiency using the same forms on different pages.
The Additional Fields
On this tab you can set up the form fields.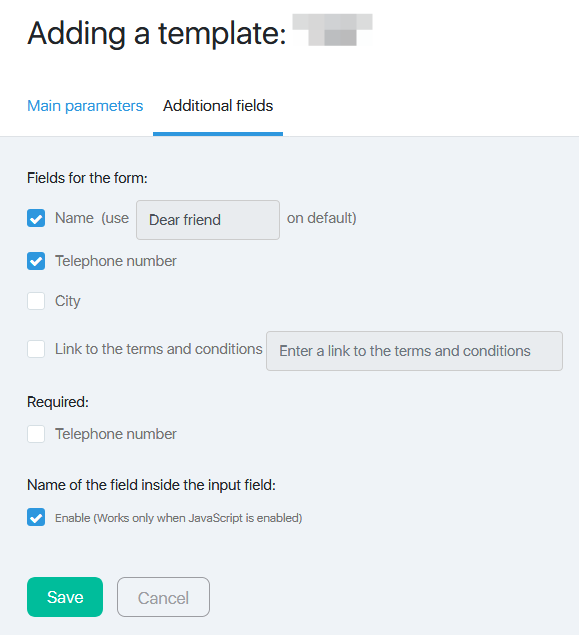 To select a necessary field, tick the relevant check-box.
After selecting the fields in the Required block, you can tick all the fields required.
After you have clicked on the Save button, the form will be added to the promotional materials list.
Articles
Settings of the Partner Profile
The Commissions for the Selected Partner
Adding the Commissions for the Selected Partner
Paying Off the Commissions to the Partner
Adding and Editing Free Products
Rate Article