/Affiliates / Selected Free Product Promotional Materials
The page allows you to add promotional materials for the selected free product. They will be displayed in the partner's cabinet.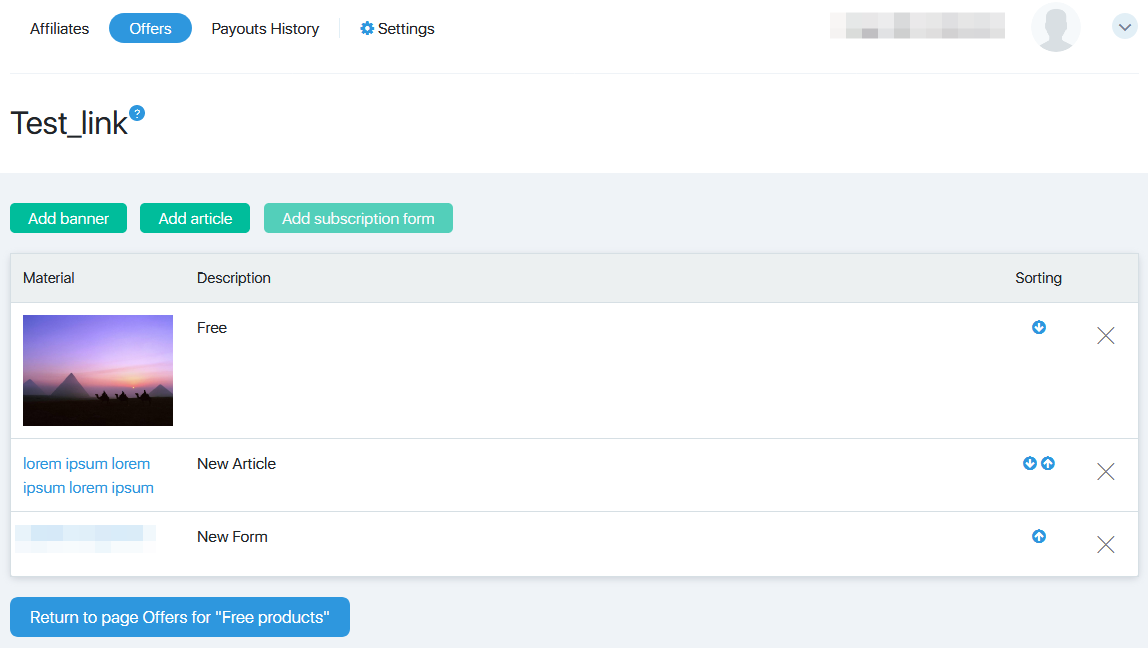 You can add three kinds of products:
You can add as many banners and texts as you want. The subscription form can be added only once. If you already have it in your promotional materials, the button becomes inactive and changes color from dark-green to light-green.
Clicking the name or image in the Material column allows you to go to the editing page for the selected promo.
The arrows in the Sorting column allow you to change the order of the materials output.
To return to the Promotional Materials for Free Product, click the button with the same name at the bottom of the page.
Articles
Settings of the Partner Profile
The Commissions for the Selected Partner
Adding the Commissions for the Selected Partner
Paying Off the Commissions to the Partner
Adding and Editing Free Products
Rate Article